We started our day off with a very encouraging devotion from David Wilson. From there, we went to Waterford Christian Assembly and had our first kids club. We had a whopping 18 children come out, 5 of which were from the community. Afterward, we went door-to-door promoting the kids club; there were many promising responses!
In the evening we returned to Waterford Christian Assembly for the ministry meeting. We had a wonderful time of fellowship, singing, and heard a great message from Kevin.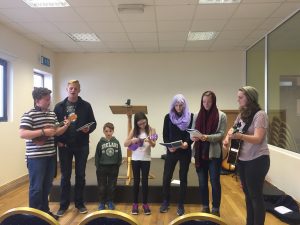 Thank you for your support. Like and follow eTeams on Facebook for more updates!