Our last day of kids club in Waterford was today! It was an awesome week with awesome children; we even had two more kids join! For the afternoon, the team went into downtown Waterford to do open-air preaching, sketch boards, and singing. We had some positive reactions and encouraging conversations. After some free time around the city, the team headed to David Wilson's house for a youth night. We played games, ate delicious food, and had grand laughs. We also saw the Atlantic Ocean, and let's just say that none of us left dryer than we came. It was a FANTASTIC week in Waterford and we look forward to what our week in Dublin holds.
-Philip and Courtney for the team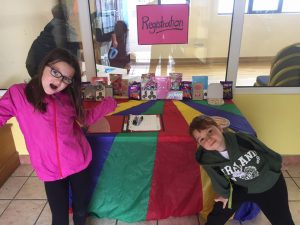 Thank you for your support. Like and follow eTeams on Facebook for more updates!